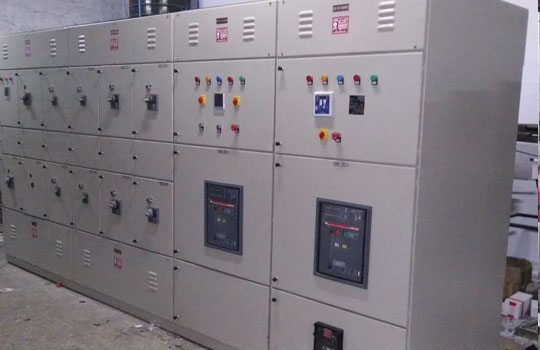 Auto mains failure panels, also known as AMF panels, are used to automatically changeover from mains electricity supply to stand-by generator or genset on failure of the mains supply. When mains power fails and makes an automatic electrical transfer of the building's load from the mains to the generating set. When the mains supply returns, the ATS panel controls a return to the mains supply and shuts down the generator after a suitable cooling run.
We design & manufacture the AMF panels for various capacities. This is a Module with Generator monitoring, protection and start facilities. Operation of the module is via three pushbuttons mounted on the front panel with STOP, MANUAL and AUTO positions. Our AMF Panels are highly appreciated by the clients due to its superior performance, trouble free operation. The offered range is thoroughly checked on various parameters by our quality controllers before delivering to the clients.
In addition to this, we are offering this AMF Panel at affordable costs.AMF panels are durable, corrosion resistant and dust proof. Easy to operate and install, these synchronized AMF panels are used in areas like foundries, apartments, textiles, sugar and chemical industries. Our range of AMF panel includes automatic changeover with current limit, battery charger, power inverters, and automatic changeover and sine wave inverters.
Features:
Modularity design
Fully automatic and easily programmable
Compact size with vibration protected