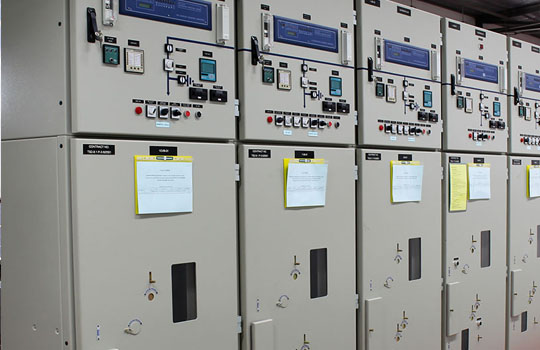 SM Controls is one of the leading manufacturer and supplier of PCC panels (Power Control Centre) in Coimbatore, Tamil Nadu, India, which are used for diverse industrial applications and provide reliable and effective service. These panels are manufactured as per client's specifications and requirements which very well meet with the industry demands.
Power Control Centre is considered to be the heart of an electrical system in any industry. Therefore it shall offer users long term reliability, safety, low maintenance & testing time. PCC measured to be the base of an electrical organism in any industry. Hence it shall present users long term dependability, protection, low maintenance & testing time.
Power Control Centre is used for distribution and control of various power source used in industry. Normally Power Control Centres is installed near power source hence fault level is high. Busbar system in Power Control Centres are designed to suit the fault level as well as temperature rise to 40°c above ambient. Ample space is provided for cable termination. Various protections viz short circuit; overload, earth fault, under voltage etc are provided to protect source and equipment.
Features:
Corrosion resistance
Robust construction and precise designs
Manufacture according to ISI Specifications.